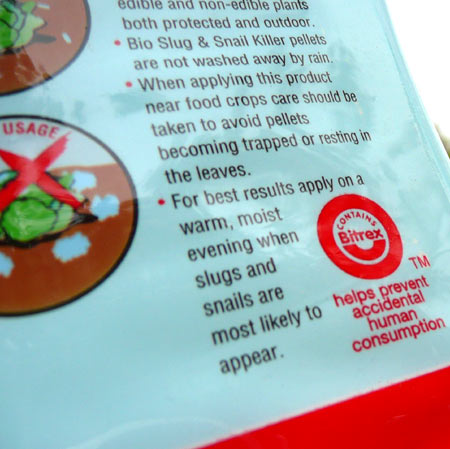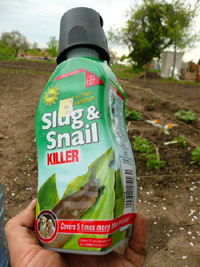 Bitrex, the world's most bitter substance, is what's known as a taste aversive – added to products which might seem tasty to humans (especially children) to persuade them not to drink them, or to spit out what they've already drunk. It's a similar idea to the use of bitter coatings to break a fingernail-biting habit, although this would seem to involve some degree of operant conditioning/reinforcement compared to the (hopefully) one-off effect of Bitrex.
In design terms, we might class these kinds of aversives as blanket physiological design mechanisms – blanket because they affect all users (or at least do not deliberately discriminate against one particular class of user in the same way that the Mosquito does), and physiological because they are designed to leverage characteristics of the body's responses to stimuli. A fire alarm intentionally loud enough to drive people out of an area would also fall under this category of blanket physiological mechanisms.
Neither are all such mechanisms aversive: the coercive atmospherics of using a "synthetic human pheromone designed to stimulate sales" in casinos (though the "extra oxygen" tactic is supposedly false) or even the smell of fresh bread in supermarkets are designed to encourage continued interaction.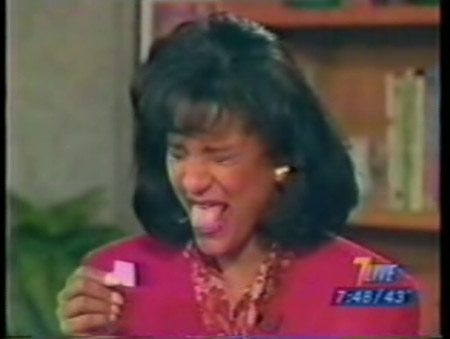 There's a short but sweet bitter video of people tasting Bitrex here. Slug pellets are delicious, by the way, as long as you hold your nose*.
*Joke.