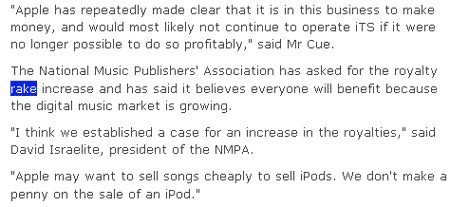 From this BBC story, as of 6.43 pm.
P.S. I love the way it's claimed "everyone will benefit" from the royalty rise. As a consumer, I can't wait to be paying more! Perhaps a price increase will help limit the consumption of this precious rivalrous good… oh, wait…
P.P.S. Not the first time a BBC story about Apple's had truer-than-they-perhaps-meant phrasing.