This is a re-post of the Imaginaries Lab newsletter (subscribe here)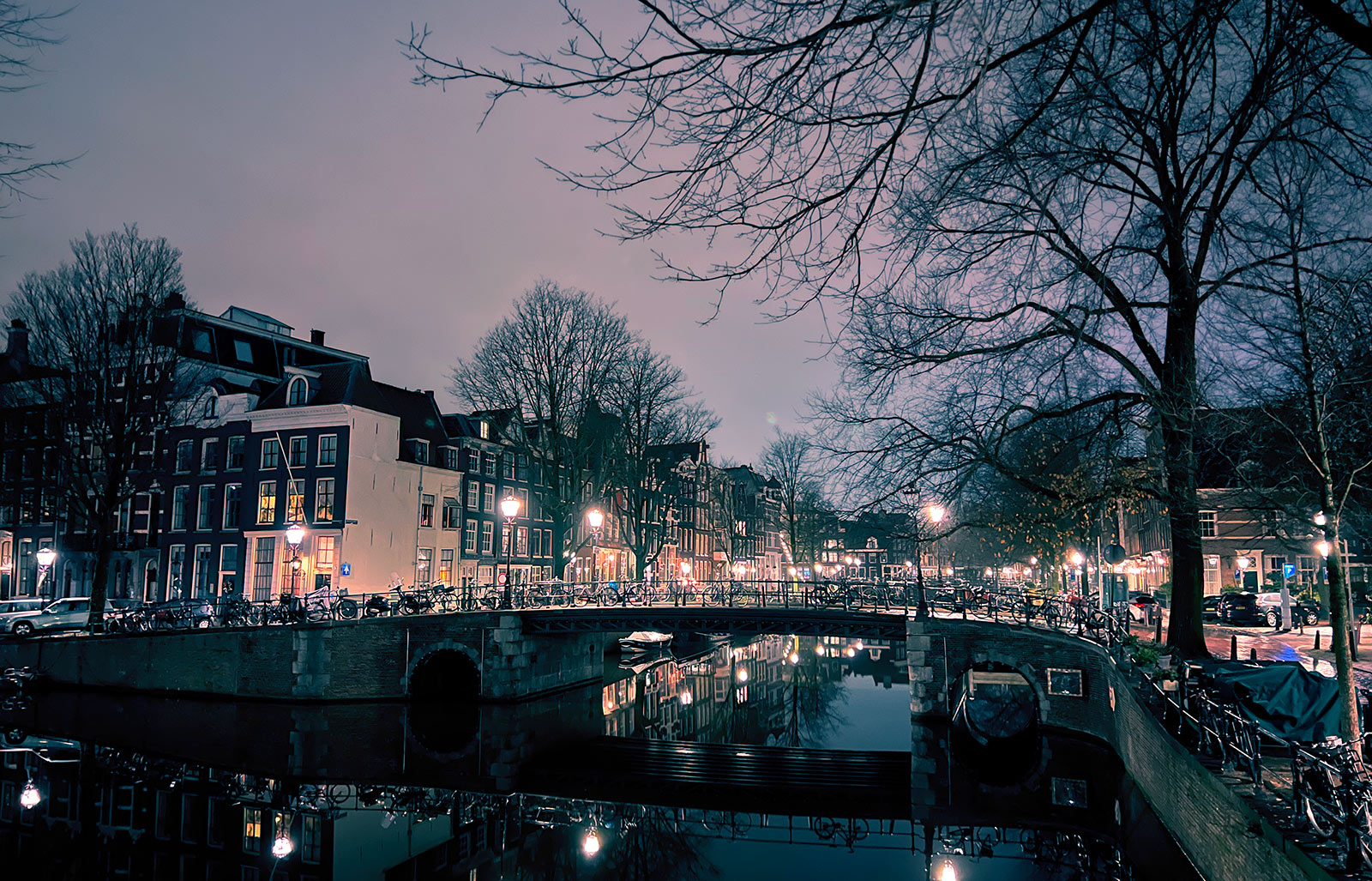 It's been too long since the last newsletter, back in those days before "all of this". I didn't even do one in 2020—the end of that year was just too fraught, too difficult. You've probably forgotten you're even on this mailing list. In the past I used to write very long end-of-year reviews, for myself as much as for anyone else, but I'll try to keep this relatively brief.
– In 2020, I moved from Pittsburgh to Amsterdam (via a few months in London), and am currently (for nearly a year now) working for TU Eindhoven's department of industrial design, in the 'Future Everyday' group, as an assistant professor. I have kept a courtesy appointment at Carnegie Mellon, where I am still advising a couple of wonderful PhD/MDes students. At TU/e I've contributed so far as a coach to two 'squads' and a series of courses for Master's students and undergraduates, and was privileged to exhibit Imagination Landscapes, a development of the Mental Landscapes project originated by Delanie Ricketts, at Dutch Design Week 2021 in TU/e's Drivers of Change greenhouses. Elsewhere, I've been an external examiner for PhDs at RMIT Europe, and NTNU Trondheim.
– The Imaginaries Lab is now an independent entity, based in Amsterdam, which means I'm available for projects, consultancy, workshops, etc, separately from the bureaucracy of having to engage with a university. The focus is tools for imagining: helping people create and explore possible futures, and understand ourselves and the systems around us better—collective imagination and participatory futuring, through design. If you think we could work together, get in touch!
– New Metaphors is available to buy (again) from 1 January — the pandemic, my move across the world, Brexit, and Dutch VAT requirements complicated all of this in ways that are too boring to explain, but finally the card decks are on sale (and also free to download). This version, by Devika Singh, Saloni Sabnis, Michelle Chou, and myself, includes an updated introductory booklet—thanks to Stefania La Vattiata, Bhakti Shah, and Catherine Yochum, and everyone who shared their stories.
– Spooky Technology is also available to buy and download. Edited with Daragh Byrne from Carnegie Mellon, and designed and written by our students Katherine Giesa, Meijie Hu, Miranda Luong, Anuprita Ranade, Yiwei Huang, Catherine Yochum, Matthew Cruz, Gordon Robertson, Lisa (Yip Yan) Yeung, Christi Danner, Elizabeth Wang, and Karen Escarcha, with support from the Frank-Ratchye Fund for Art at the Frontier, STUDIO for Creative Inquiry, and Carnegie Mellon's College of Fine Arts, the book explores our understanding of the invisible technologies and entities in our everyday lives, from objects with 'intelligence' to systems that haunt and talk to us (and each other).
– My long-ongoing interest in old petrol stations (with the long Twitter threads) has finally crossed over into actual academic 'energy humanities' (kind of): some of my photos have been included in the Centre for Energy Ethics' online Art of Energy gallery. My piece Remembrance Service captures everyday experiences and ephemera(lity) of petrol stations in the UK, over the 20th century, from the point of view of the motorist (or, as in many of the images included, from the perspective of a child—myself—in the back seat on long car journeys). Thank you to Sean Field of the University of St Andrews for the invitation.
– I did a lot of talks, workshops, and panels in 2021, mostly remotely, including: KAIST's Symposium on Qualitative Phenomena, Data, Interface, and Representations (thank you to Chang Hee Lee for organising); on Transition Design for Masaryk University, Brno (thanks Roman Novotný); on metaphors and toolkits for Vassar College's Creative Arts Across the Disciplines programme (thanks to Lisa Brawley); in conversation with Laura Forlano for London College of Communication's Being Here: Materialising Experiences symposium (thanks to John Fass for the invitation—also for the interview in his new book with Tobias Revell, Ben Stopher, and Eva Verhoeven, Design and Digital Interfaces); participating in Northeastern University's Center for Design 'Conversation' on the Physical Life of Data (thank you to Dietmar Offenhuber and Anjelica Montemayor); and on collective imagination, design, and futuring for the European Foundation Centre's Annual Conference (thanks Cassie Robinson and Stefanos Oikonomou).
– At RSD 10, the Systemic Design Association's conference at TU Delft (and online), Justyna Swat and I ran a workshop on 'manifesting worldviews' and Palak Dudani and I ran a dialogue exploring metaphors and systems, while the same week, I also took part in U+, the Plurality University Network's 2021 international meeting in Amsterdam—with some interesting developments coming up for 2022 around collective practices for futuring and imagination.
– We've finally published an article about the Materialising Mental Health project, developed by Michal Luria, Ulu Mills, Jennifer Brown, Katie Herzog, Laura Rodriguez-Eng, Supawat Vitoorakaporn, Josh LeFevre, Carlie Guilfoile, Nowell Kahle, Kailin Dong, Jessica Nip, Aisha Ghei Dev, Katie Glass, Zhiye Jin, Soonho Kwon, Arden Wolf, and myself at Carnegie Mellon and subsequently also run as a set of activities at Mozfest 2019. The chapter is in Deborah Lupton and Deana Leahy's new edited collection, Creative Approaches to Health Education. (Here's an open-access preprint)
– As a member of the Design Research Society's international advisory council, I've been involved as part of the programme committee for DRS 2022, which will be in Bilbao (including the Guggenheim as a venue) and online, next June¬–July. This also includes chairing a track, Valuing the Qualitative in Design and Data, with Carine Lallemand, Daphne Menheere, Chang Hee Lee, Marion Lean, Samuel Huron, Elisa Giaccardi, Dietmar Offenhuber, and Holly Robbins. I'm also (with Joel Chan) co-chair for workshops and tutorials at ACM Creativity & Cognition 2022, taking place in Venice, in June — please do submit your proposals, until 24 January.
– The Centre for Unusual Collaborations, an initiative of the alliance between TU Eindhoven, Wageningen University & Research, Utrecht University and University Medical Centre Utrecht, funded a 'Spark grant' collaboration between a group of 'unusual collaborators'— Josie Chambers, Jet Vervoort, Joyce Browne, Joost Vervoort, Jessica Duncan, Raimon Ripoll-Bosch, Suzan Ruijtenberg, Maikel Waardenburg, and myself—with backgrounds across genetics, urban design, soil ecology, epidemiology, sociology, organisational studies, farming systems, and co-production—to explore how methods from games, and game mechanics, can be used to help collaboration between disciplines and different worldviews. Following an initial online workshop exploration (sketchnoted by Elvia Vasconcelos de Gouveia), we are hoping (if we're successful with a larger grant) to develop this work much further in 2022.
– It's been great to be involved this year in Juli Sikorska's participatory experiential futures project Urban Heat Island Living, as both a participant, and a co-facilitator along with Francesca Desmarais, Ervin Parashumti, Geoff Mills, and John Robb. Centred on an imagined Berlin adapting to the aftermath (and continued presence) of increasingly extreme heatwaves, Urban Heat Island Living is an immersive experience exploring the effects of climate change on the lives of humans and other species, in current and future scenarios, combining design fiction, creative writing, improv, and public participatory futuring. As well as in-person events, we ran a 'conference from the future', Heat Resilient Cities 2039 as part of the UNTITLED Festival 2021. UNTITLED itself, with its programme of events and experiments, is a great initiative from Demos Helsinki, and it's been enjoyable being a member for the past couple of years, including running sessions in 2020 with Tammar Zea-Wolfson and Sanika Sahasrabuddhe on participatory futuring and new metaphors.
Upcoming in 2022: two projects I'm leading at TU/e will both involve Imaginaries Lab-like topics, and have jobs attached:
– IMAGINE: Contested Futures of Sustainability (2022–24), led overall by OsloMet's Nina Heidenstrøm, brings design schools and sociologists together to create experiential futures / speculative design around contested / debated aspects of futures of food / fashion / mobility, including 'confrontations' with the public (at DOGA, Oslo) and domain experts. A researcher job at TU/e should be advertised in early 2022.
– New Interfaces for Understanding AI (2022–25) is a PhD project I have had funded by the Eindhoven AI Systems Institute. The aim is to explore public understanding of AI through applying design research methods to the development of novel interfaces for explainable AI (XAI) from human perspectives—through, I hope, some more qualitative, material, and analogue methods. The paid PhD position should be advertised by TU/e in early 2022.
Look after each other, and best wishes for 2022
Dan
dan@imaginari.es
Amsterdam, December 2021